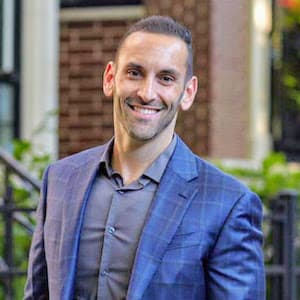 Dan Mercurio
Dan's approach to real estate is a natural extension of his designer's eye. Design came organically to Dan at an early age and by the time he was in high school he was already running his own landscaping and holiday decorating business.
His knack for design lead him to visual merchandising in Chicago, and has consulted with some of the most respected luxury brands. You've probably admired his work if you've strolled along the Magnificent Mile.
With Dan Mercurio as your real estate agent, you have the combined skills of his visual eye; he can see the potential of raw space and appreciate the bones of a house, but also let you see past the window dressings, if you will
You also have an advocate; he would never allow his clients to buy a place he himself would not consider. His standards are high and his ethics unbending. He values his client relationship and trust above making the deal.
Dan chose Compass because he wanted to loves technology and wants to exceed at the top. You will choose Dan because he brings a background in luxury and design and the enthusiasm for traditional and new media approaches to marketing your space..